Set guidelines have been used for centuries to design books in a way that is easily readable. However large bodies of text are often viewed as intimidating or uninteresting to some audiences. With the rise of digital media outlets in which we can receive information and entertainment more quickly than through books, it is important that designers take book design to a higher level of artistry and craft to give books their own unique purpose. Through researching better ways to design novels for a visual audience, this project presents Charlotte Brontë's Jane Eyre in a way that is more visually engaging for teenage and adult readers. Color, imagery, and display text are used to enhance the content while added footnotes provide context for the novel's more archaic language.
By reconsidering how we view and design novels, we may encourage others to further value the content and artistic qualities of literature.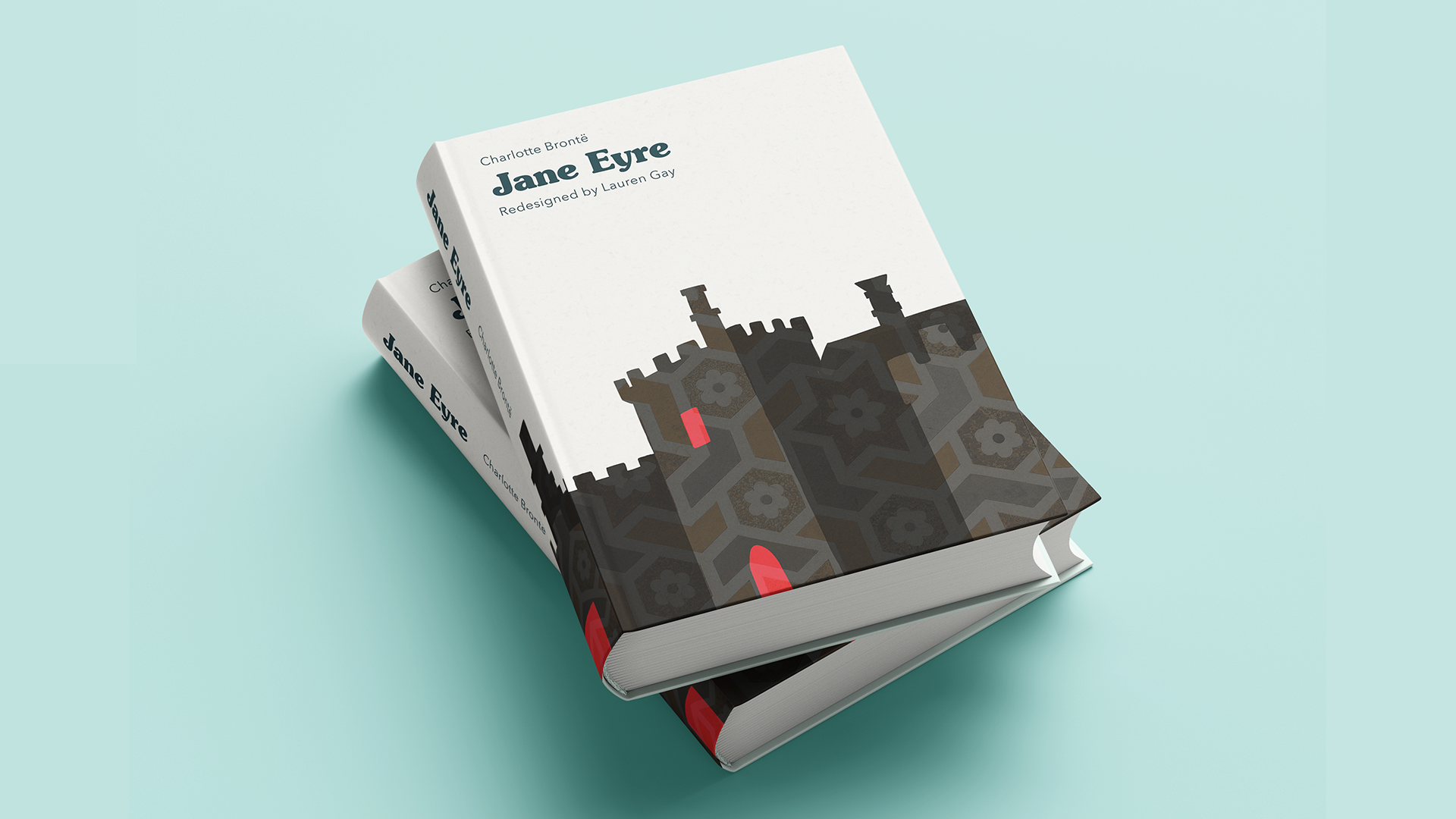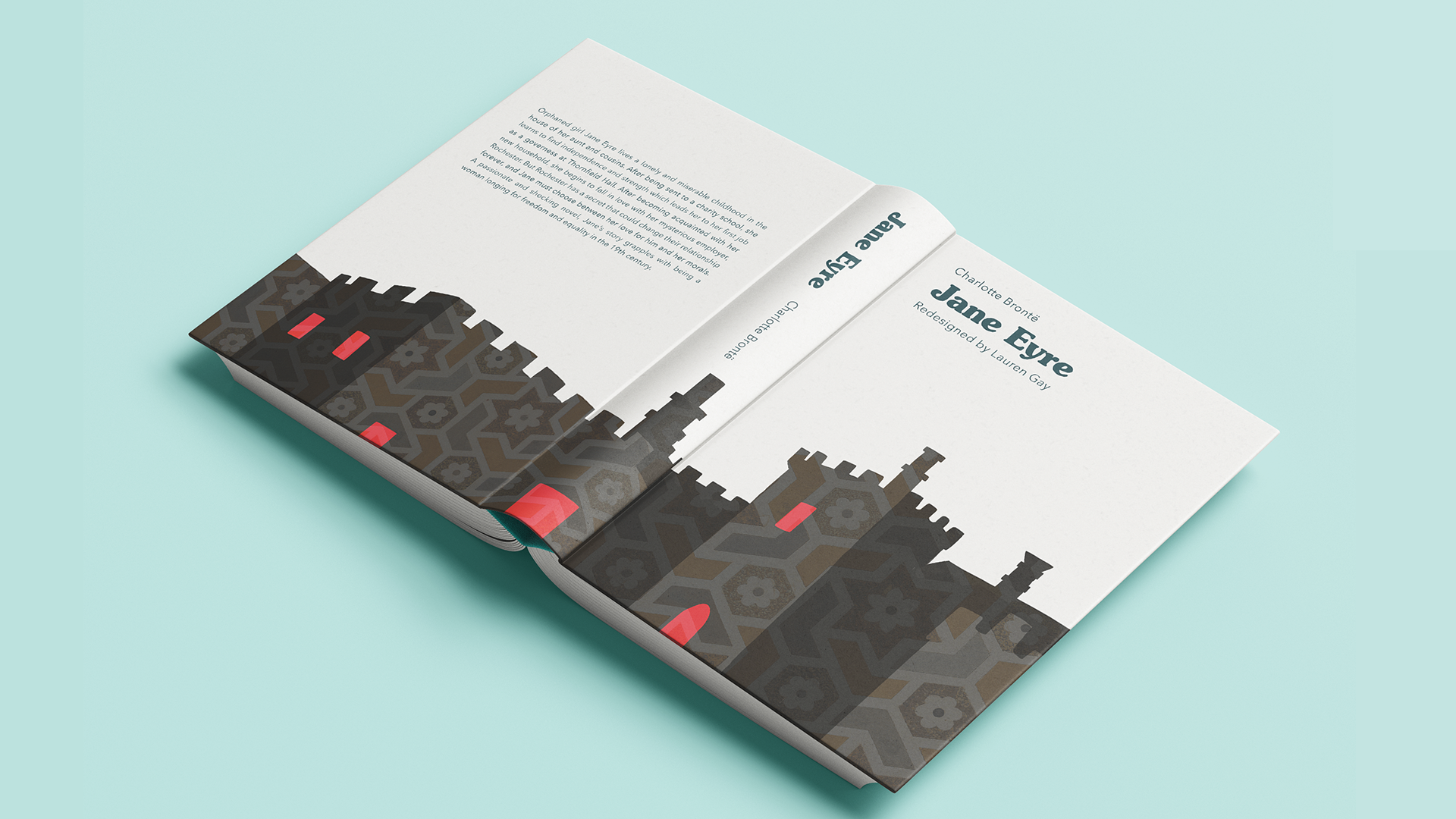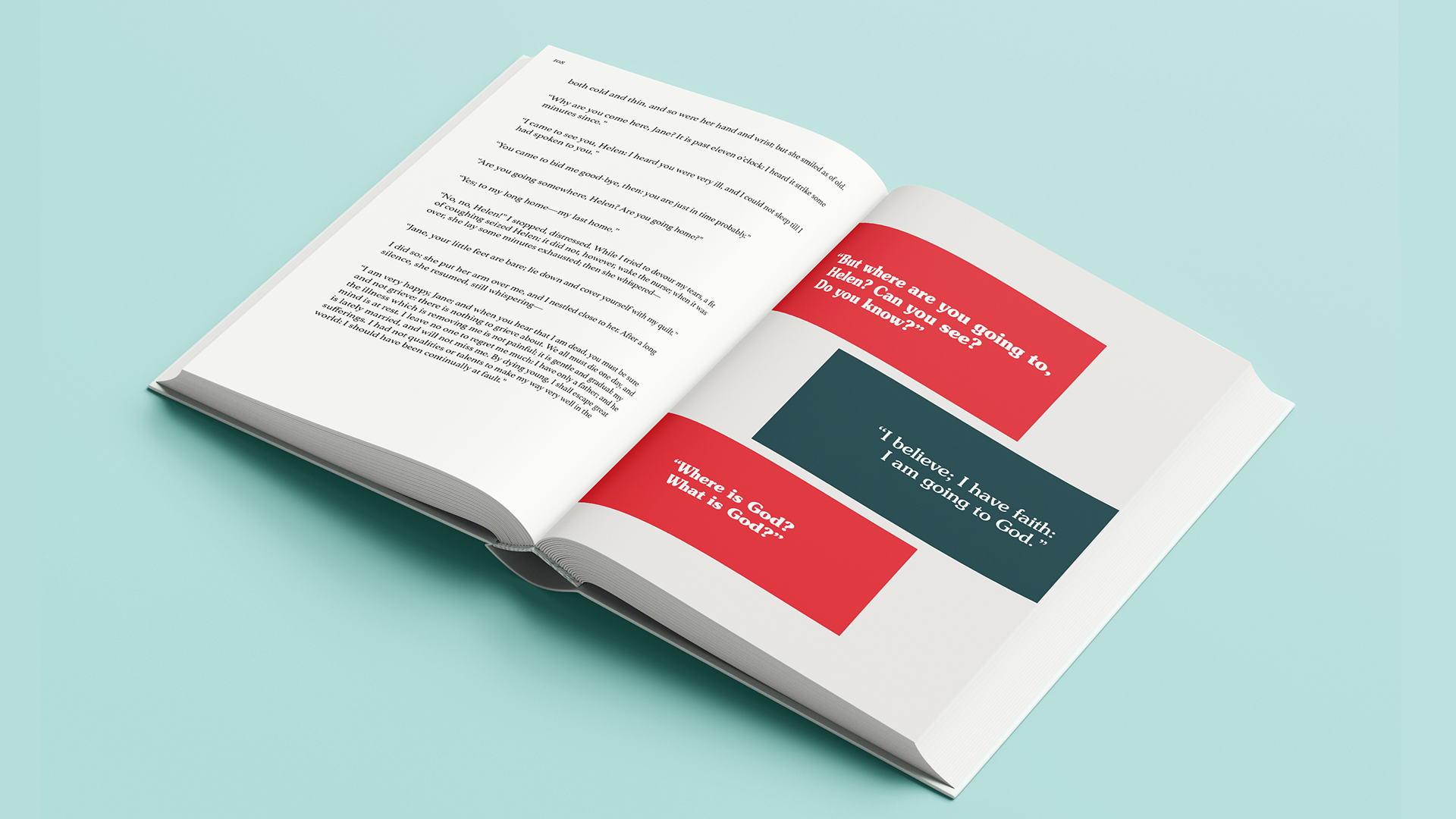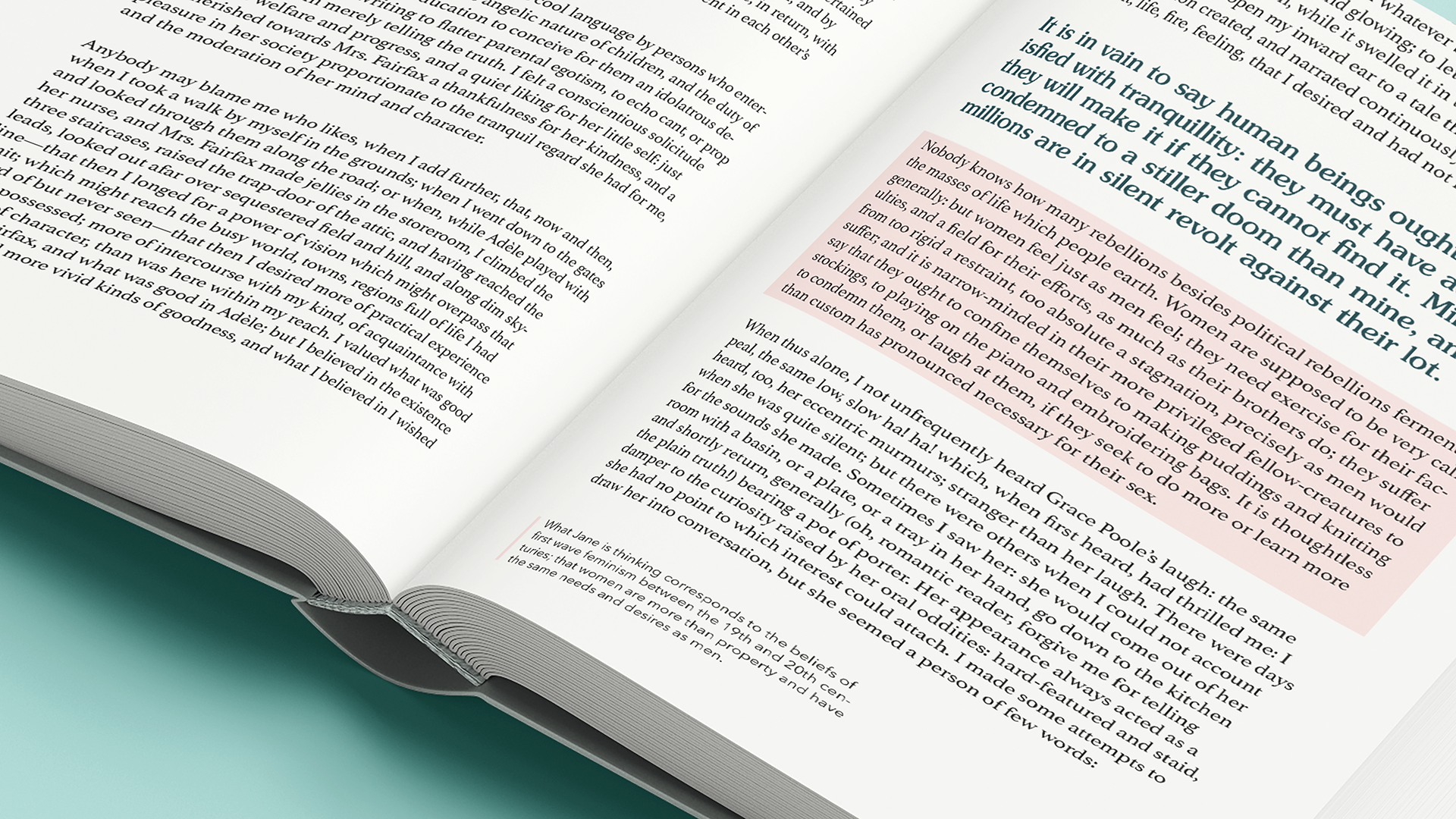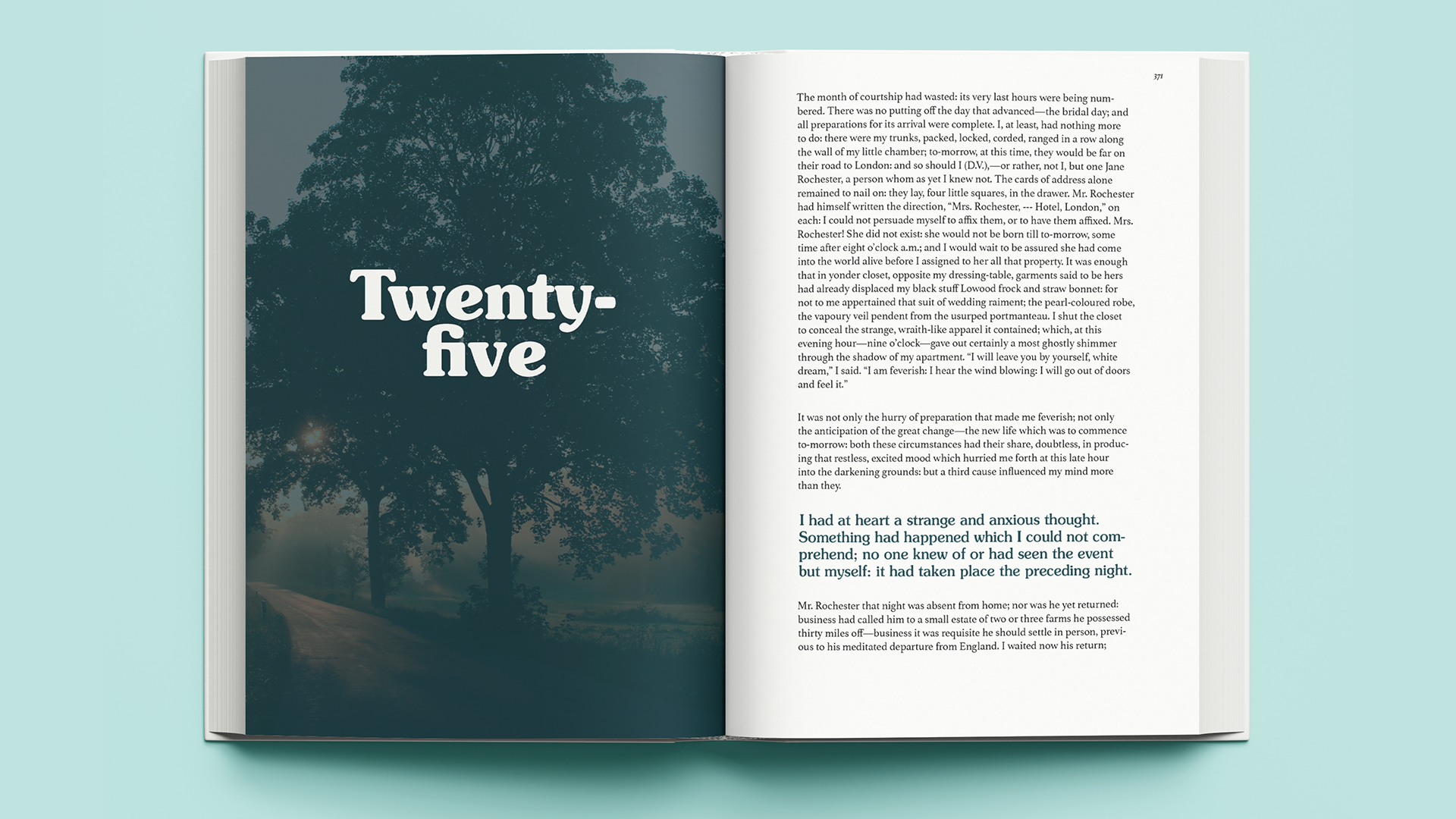 Font and color choice were important considerations in this redesign. I wanted both to reflect
the content in subtle ways so that they don't disrupt the text. 
Body type: Athelas Regular, designed by Veronika Burian and José Scaglione
and inspired by British classic literature.
Display type: ITC Souvenir STD Bold and Regular, originally designed by Morris Fuller Benton
and influenced by the Arts and Crafts movement.
Left aligned text was used over justified text to appear more organic and comfortable to the reader.
Color scheme: Colors reflect the personalities and behaviors of the characters,
changing as they develop throughout the story.